Are you searching for ways to help your child feel 
less anxiety
?
Do you want your child to have a 
greater sense of control and balance
 in this confusing time we live in?
Do you want to give your child the resources to become a 
confident and thriving
 adult?
These answers can be found by introducing your child to the superpowers inside their own mind!


What is MindPowered Kids?


MindPowered Kids is a six week online course for busy parents and children
to do together to learn meditation and mind tools from home and at a time that works for your schedule.
This course will give your child a toolbox FULL of mental strategies to help them...


🔸 Ease anxiety
🔸 Deal with negative thoughts
🔸 Put space between triggers and emotions
🔸 Increase focus for school work and activities
🔸 Set positive intentions
🔸 Fall asleep
🔸 Build a lifelong mental operating system!


Your child (
and you)
will learn:
1) An

introduction to meditation and the power of the mind in a way that makes sense for busy families and fun for kids.
2) A simple plan to use effective mental tools known as "Mind Apps" they will have for lifelong use! Tools that help kids relax, feel good about themselves and reach their highest potential.
What age children is MindPowered Kids for?
The course is geared toward children
ages 8-13
. This a great age to learn meditation and mind tools as kids are becoming more independent and starting to face
increasing academic and social pressures
that MindPowered Kids can give them strategies to navigate! Younger siblings as early as age 7 may do well with the modules if you have older children doing the course or they express an interest. Once past middle school they may find the MindPowered Kids slightly too "young" but the recorded meditations are great for everyone in the family. More courses for different age groups are coming.
How does it work? (really, what kind of time commitment is this?)
You'll need about 20 minutes once a week for six weeks to watch the videos and listen to the meditations with your child. The course was designed specifically for busy families! Weekly modules teach your child a 
new

mind superpower

each week

, which are like "apps for your brain" - that kids can relate to!
Your child will 
learn about the weekly

"Mind App"

through a video and "download" it into their mind by listening to a recorded meditation

. They will learn, practice, and seal it into their way of thinking so it becomes automatic and available for when they need it.


By the end of this course your child will have "downloaded" into their mind an operating system of mental tools they can rely on for a lifetime!


What's included?


Each week you'll get an email letting you know your next module is ready! Each module has:
1) A video episode (5-1o min. long)
2) A downloadable audio meditation (5-10 min. long, 7 in total)
3) An exercise worksheet - optional FUNwork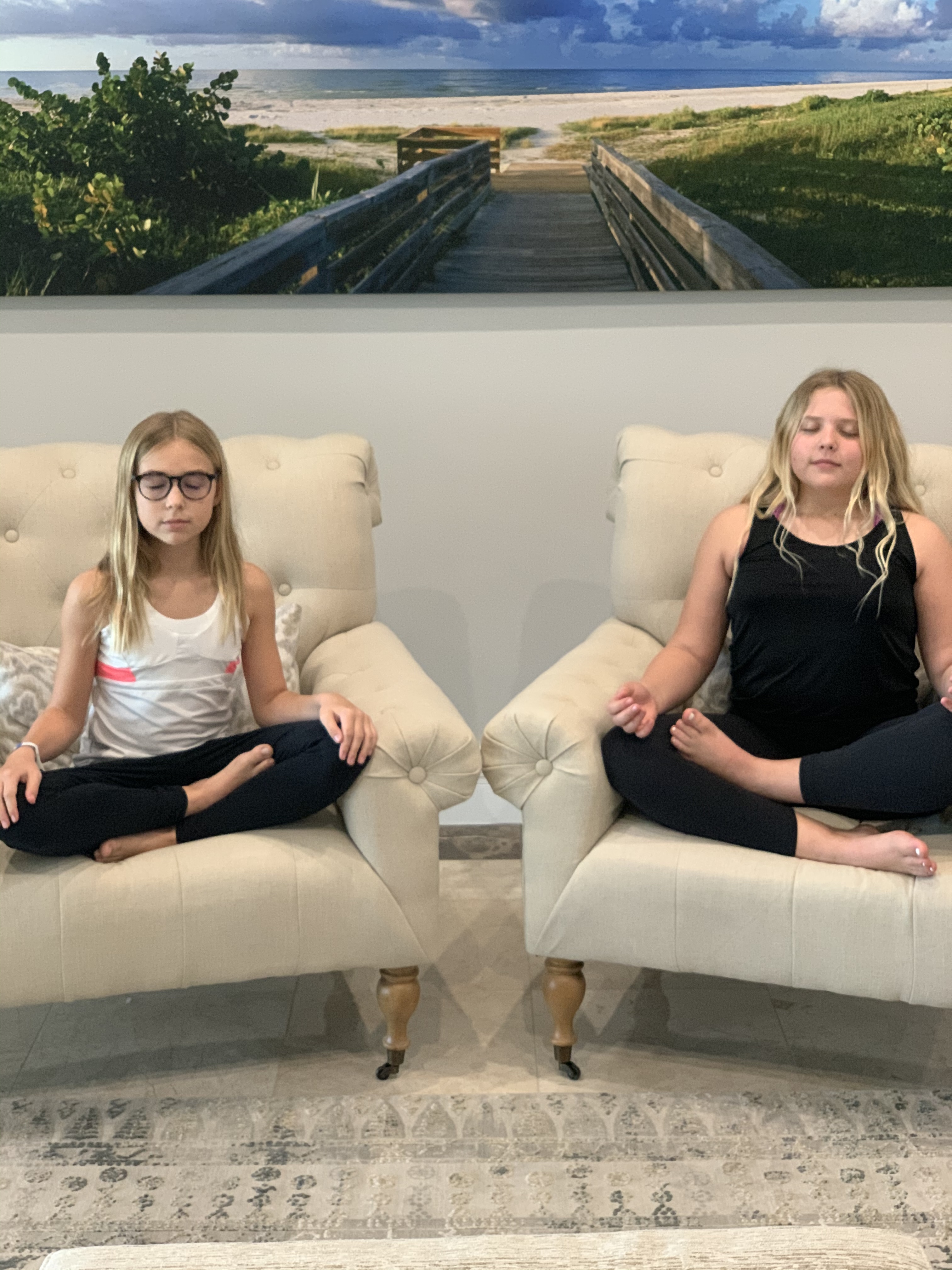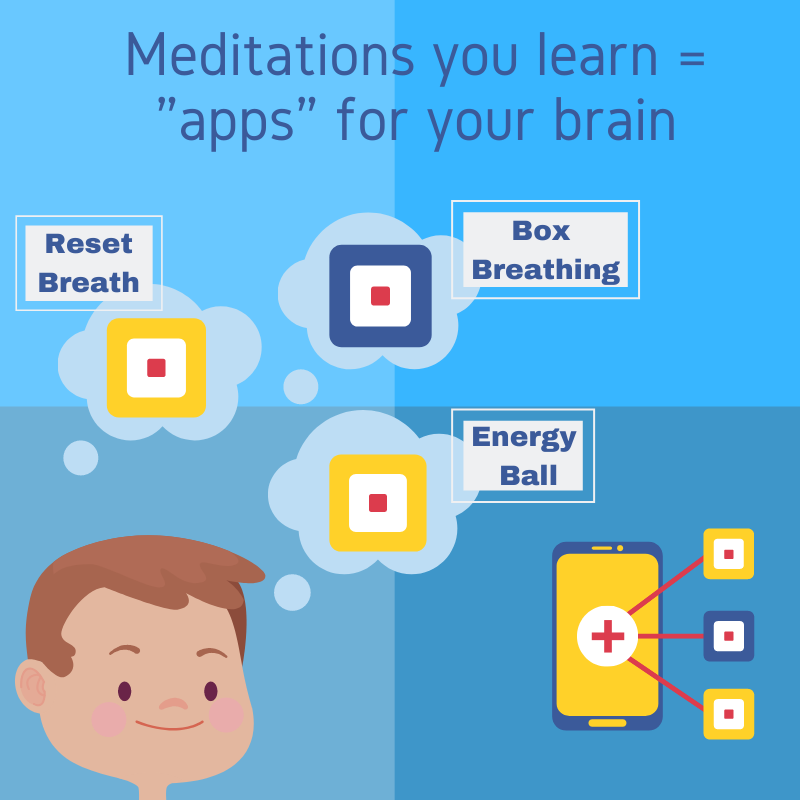 Use this area for description text.
Hear from a parent...
"I have three girls ages 12, 11 and 8, all with very different personalities, and all of them can feel overwhelmed with high expectations and pressure, which seem to be the new normal. 
Once they started MindPowered Kids they began to look forward to working on meditation and mindfulness each week. Beyond that, I saw them incorporating their new skills into their daily lives. It was remarkable to see how at young ages, they embraced these concepts and not only applied them, but really owned their own practice. 
I'm not sure what better confidence booster there is for a child, than for them to be able to coach themselves through a tough day or moment. It's a skill most adults lack! As the result of the MindPowered Kids techniques our whole family is now equipped with a toolbox of techniques that we use to manage stress and stay grounded."
-Kate H.
"Learning meditation has helped me relax before big tests at school and fall asleep at night."
- Alex, age 9






"I thought it was really cool learning Box Breathing because that is what Navy Seals use in stressful situations."
-Thomas, age 12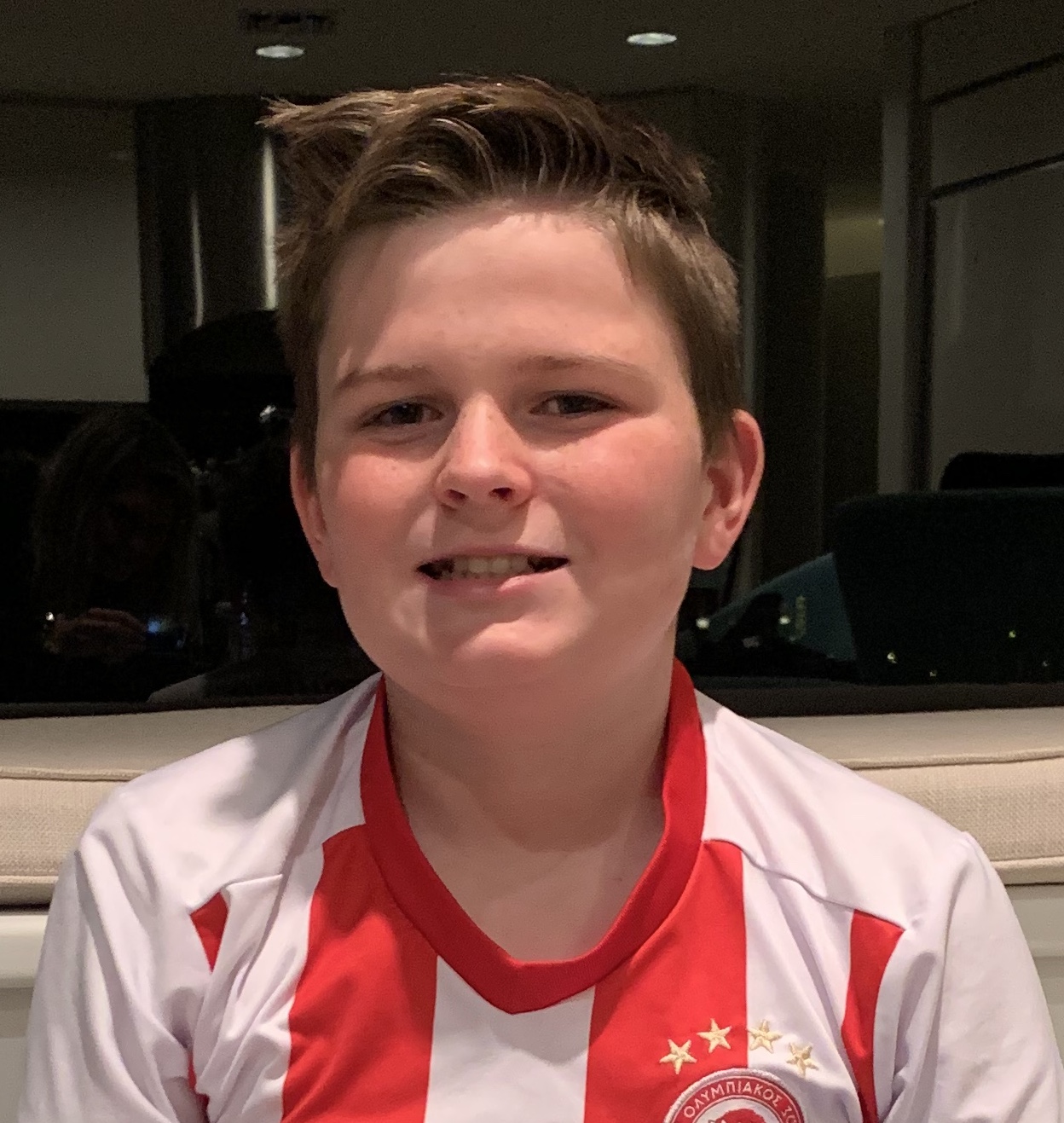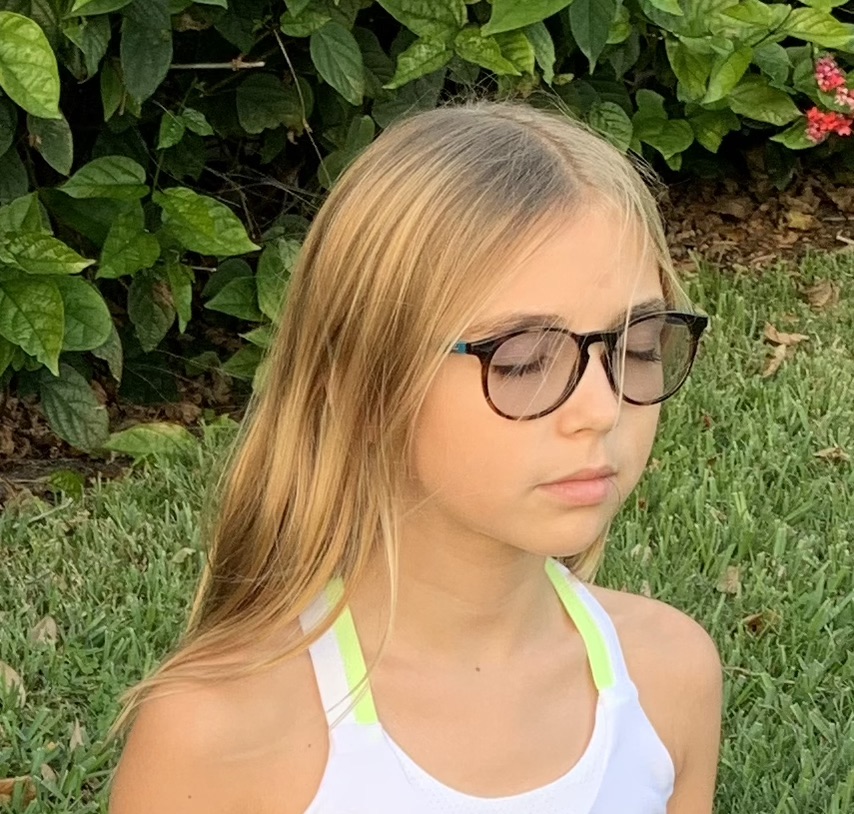 "I really like the Morning Intention. My sisters, mom and I do it together on the way to school. It helps us set a goal for the day and its fun to talk about it at dinner with our whole family too"
- Samantha, age 11
"The Sleep Elevator is so cool..it felt like I could fall asleep right then and there when I learned it! I also designed my own meditation to help me sleep inspired by the Sleep Elevator"
- 
Rachel, age 12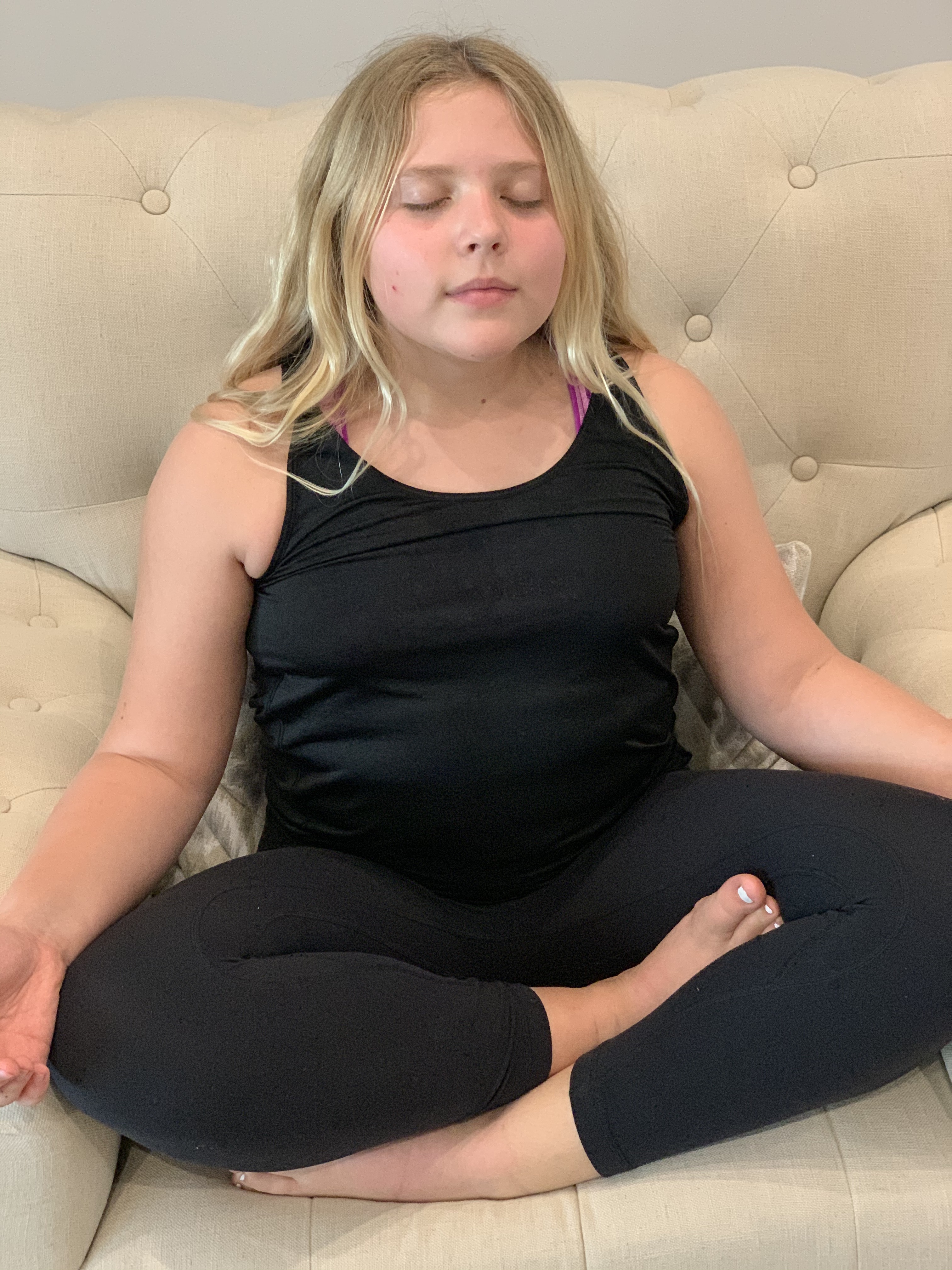 MindPowered Kids Curriculum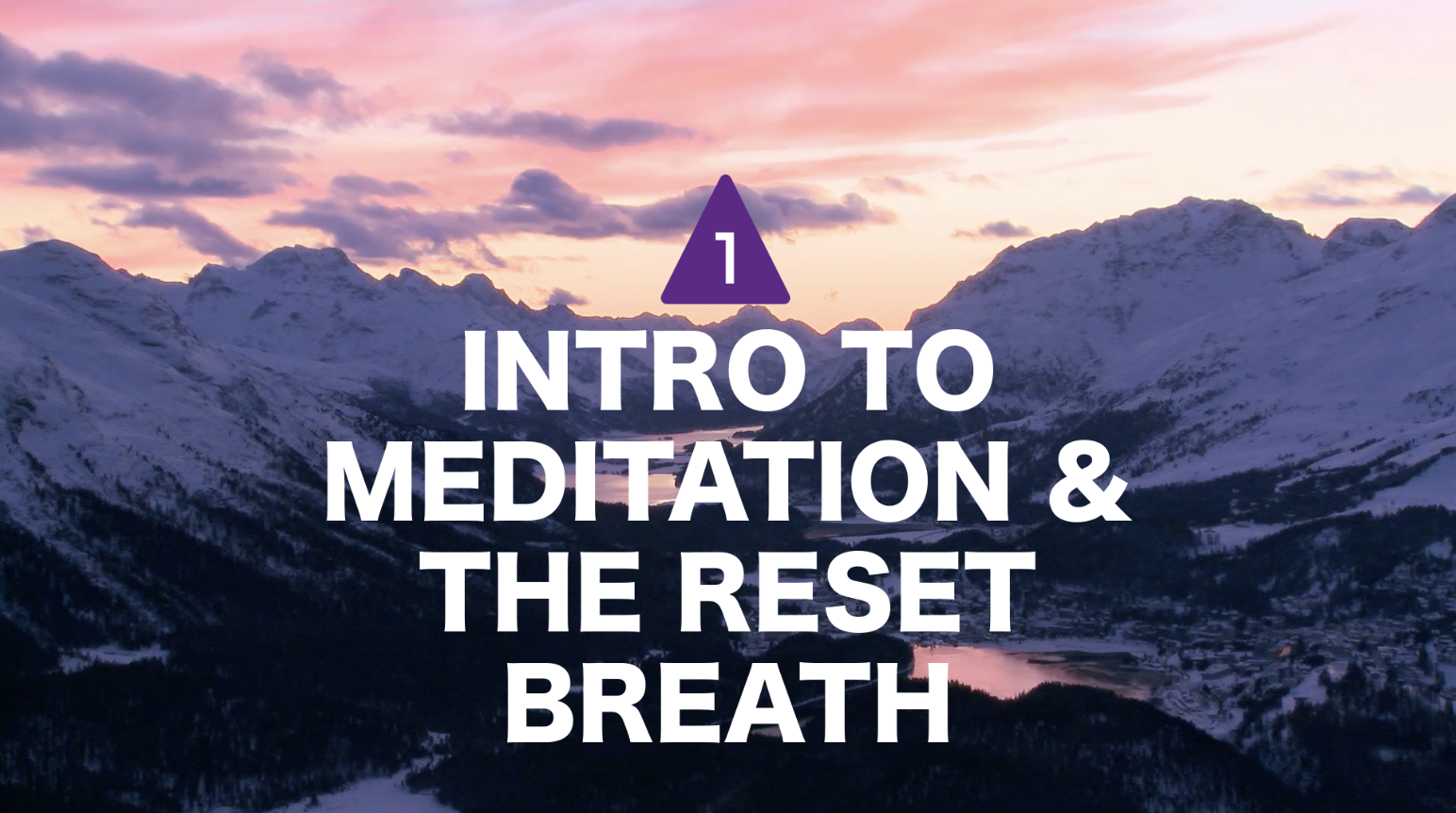 A fun introduction for kids to meditation and the power of the mind!
Kids learn the powerful and supercool benefits of practicing meditation. Learn how to install "Mind Apps" into the computer of your mind! The first technique teaches a way to put space between a trigger and a reaction and as a signal for their mind to slow down.
MEDITATION: THE RESET BREATH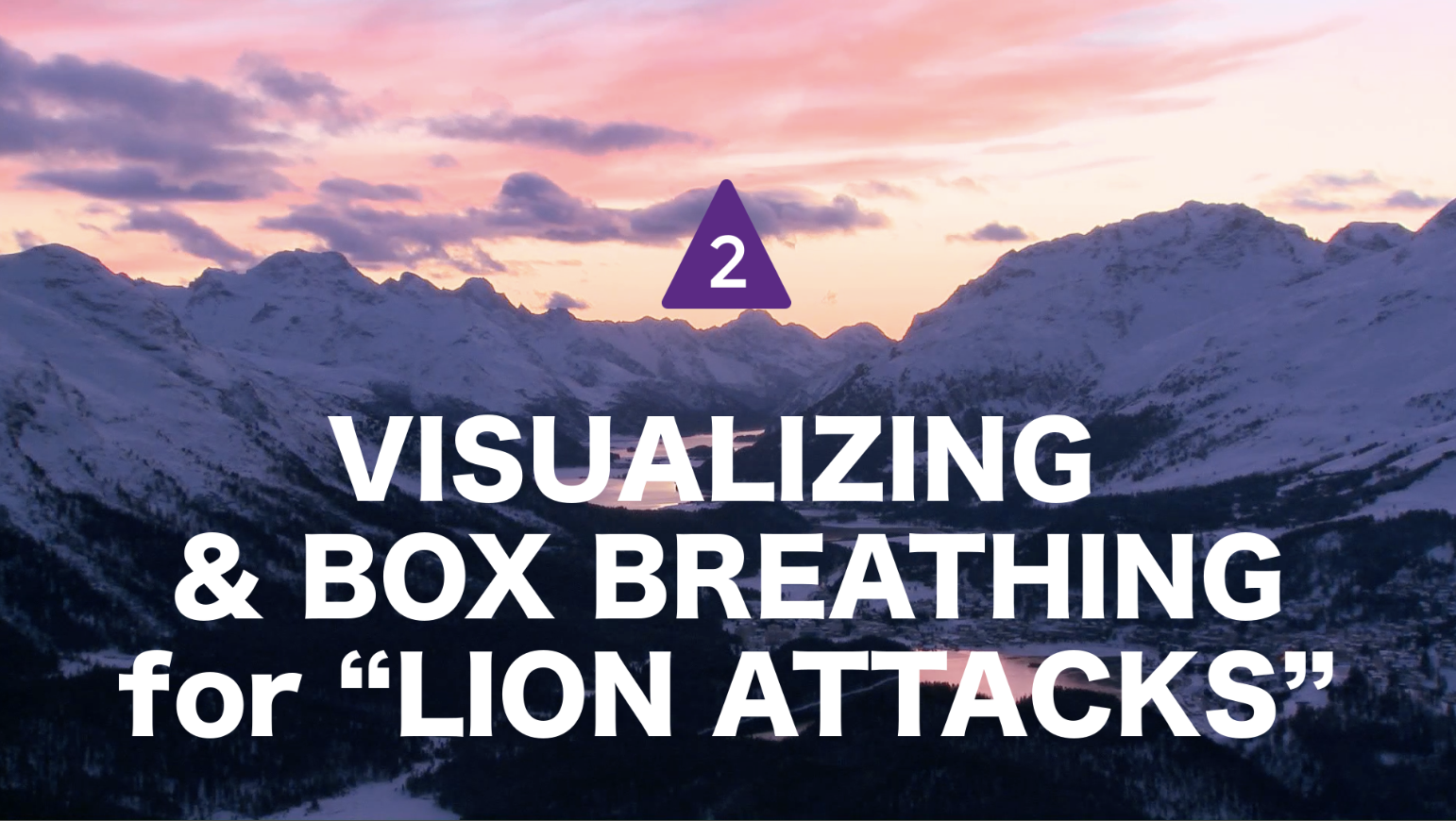 Learn the US Navy Seal approved breathing technique
An incredibly effective anxiety reducing tool
working to make the breath leave fight-or-flight mode

. It can be used in so many situations to help kids focus, calm down and even to fall asleep. Perfect for those anxiety provoking moments like before tests, shots, sports and performances.

MEDITATION: BOX BREATHING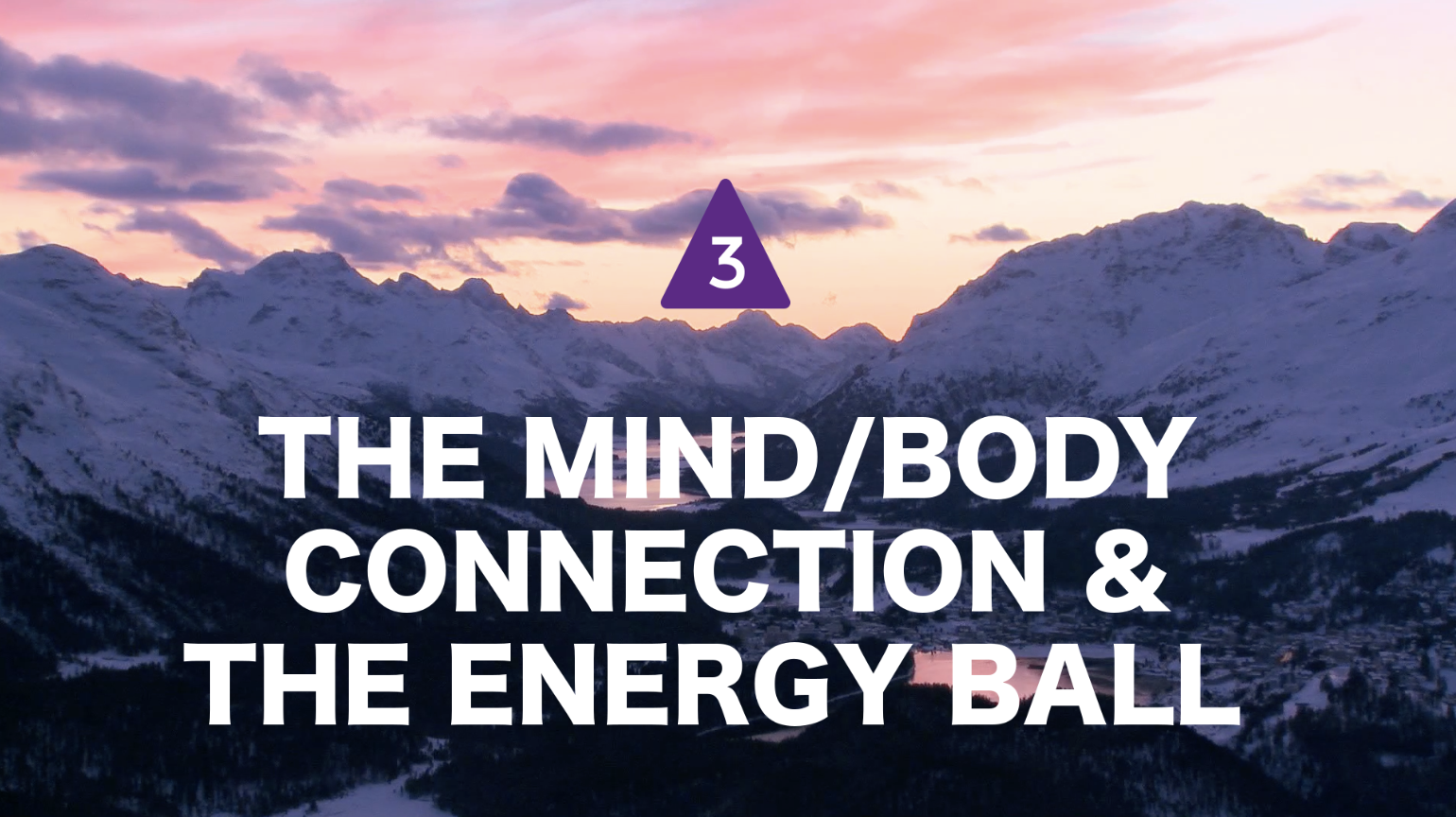 Harness the power of your mind and use it IN your body
Kids will create their own glowing energy ball in their mind and move it throughout their body to relax and when body parts don't feel so good. Great for bumps and falls, aches and pains, and to settle down at bedtime. This powerful visualization tool is incredibly useful for adults too! *module notes that meditation techniques are not a substitute for medical attention
MEDITATION: ENERGY BALL BODY SCAN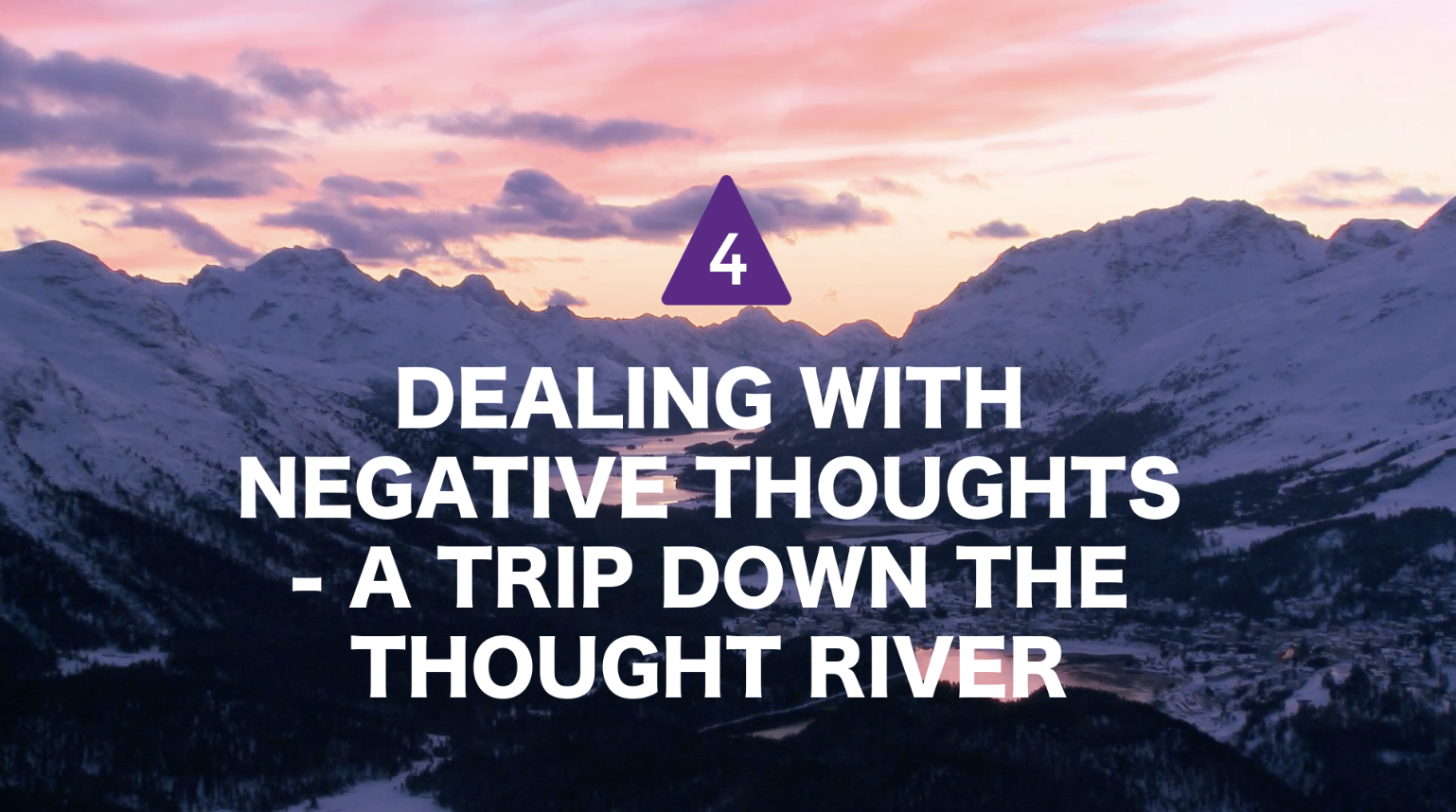 Acknowledging but not attaching to negative thoughts
Negative thoughts are totally normal! But can cause a downward spiral if we get stuck on them. Kids learn the difference between their Observing Mind and their Thinking Mind through fun thought observation techniques designed to encourage the simple coming and going of thoughts.
MEDITATION: THE THOUGHT RIVER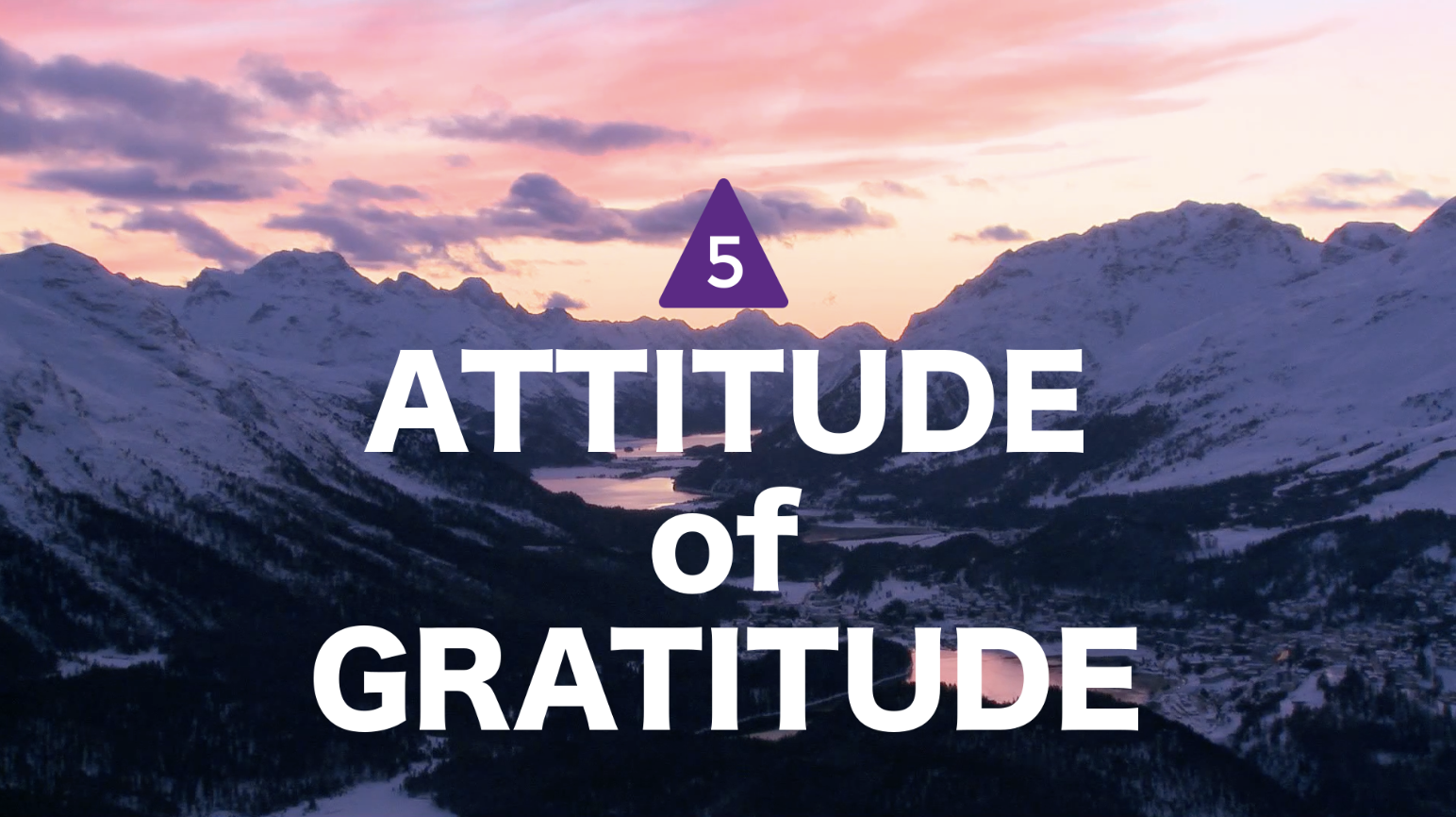 Creating your life story and the practicing gratitude
Science shows practicing gratitude directly influences your brain and how happy you are. Kids learn about positive brain food and how to develop an easy way to actively practice gratitude. They also learn that who they are is not 100% prewired, they get to choose to become the person they want to be through their meditation practice, gratitude and positive self talk.
MEDITATION: ATTITUDE OF GRATITUDE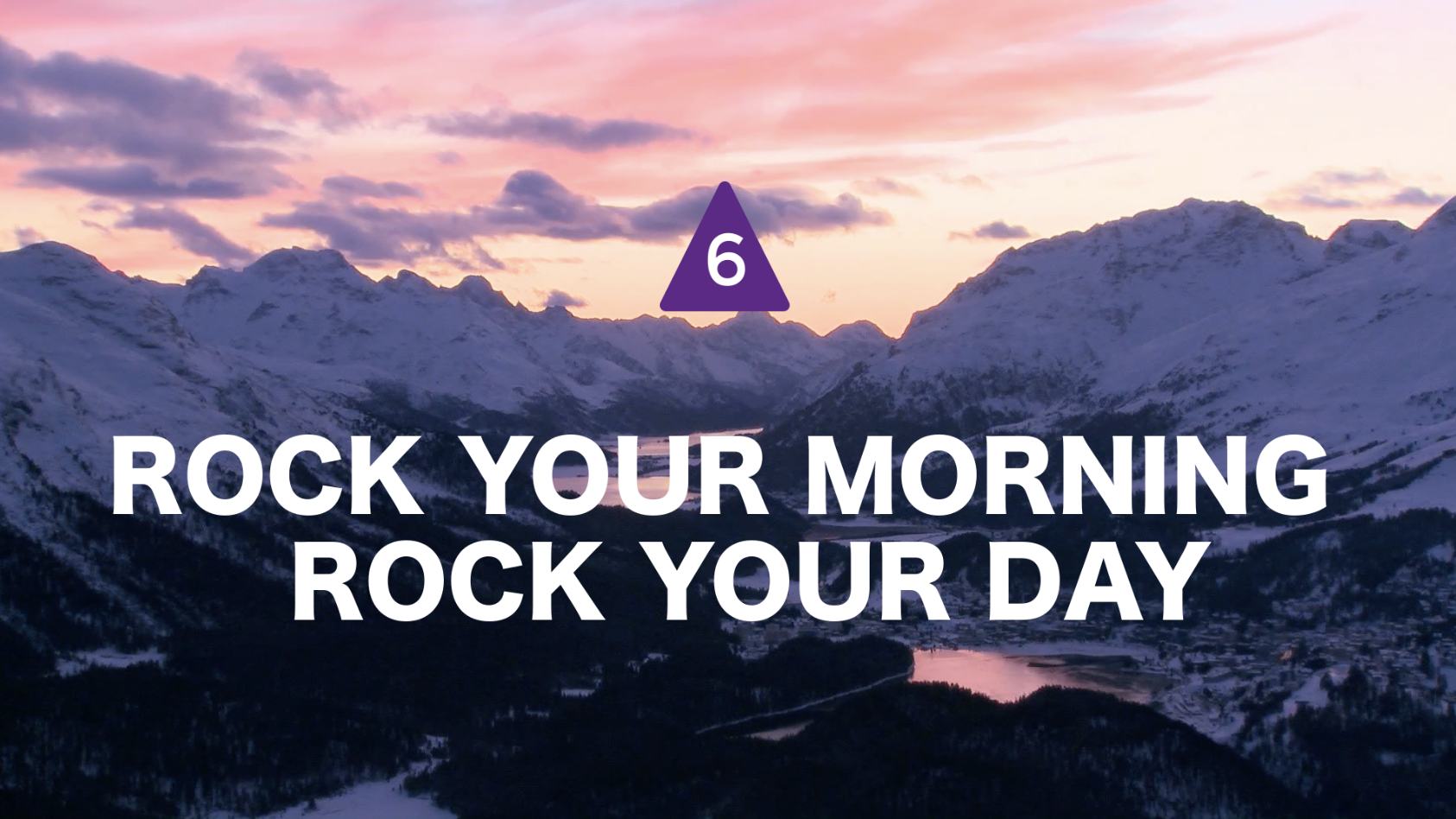 An intention setting technique to start and end your day
The way you start your day is a mini-blueprint for the entire rest of it. Kids will learn how to choose and set a morning intention right after they wake up and carry it through the day. Families enjoy sharing their intentions and it often opens up interesting conversations on what kind of personal goals family members have for who they want to be in the world.
MEDITATION: MORNING INTENTION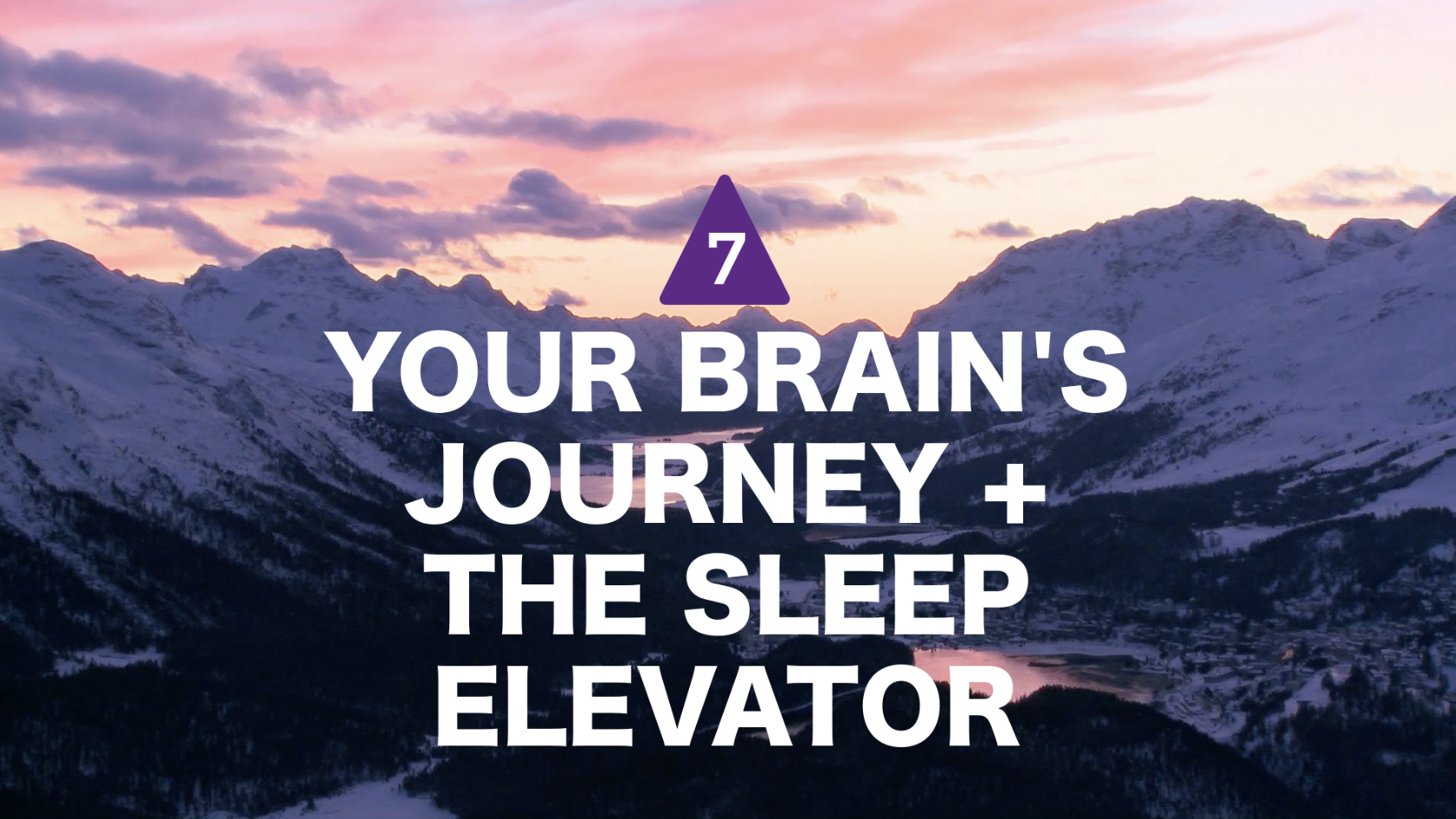 Tying it all together
The last modules will tie together all of the Mind Apps and practices that kids learned during the course. A look back on the superpowers they now have and how to use them for good going forward! They reflect back on where they began before the course, and finish with a deep relaxation technique for falling asleep.
MEDITATION: THE SLEEP ELEVATOR
Want to check out module one first? These Mind Apps are so effective and life changing that I've made the Welcome Video and Module 1: Intro to Meditation and The Reset Breath available for $11. It comes with 2 videos, a mini-meditation and a worksheet. Invest in your child's first Mind App here!